NANEA PILATES
Nanea stands for contemporary pilates and other movement forms – young, fresh and personal.

Your body needs a mix of tension and relaxation so that you can walk through life in balance. Nanea wants to be just that for you: a place where you can move in a comfortable environment, but also relax and recharge your batteries.
The word Nanea is Hawaiian and means «wave». It's not by chance that I just chose this word as the name of my movement studio. As powerful as a wave are also pilates movements.
Vibrant, strong and full of energy waves form the rock on shores or the sand on beaches. Do you remember your last vacation by the sea? To the sound of small, gentle waves, splashing gently and incessantly to the shore in the same rhythm, calming and relaxing you? A wave contains everything that makes up movement for me.
Nanea arised from a passion for Pilates and a desire to share this passion with you!
The studio
Welcome to my boutique pilates studio in Celerina. You are about to enter a small oasis.
Inspired by the wonderful, imposing mountain scenery of the Upper Engadin with its warm, earthy colors, a very special place has emerged, which is impressive. The studio has become a bright, friendly space where movement is lived. Come along and become a part of Nanea!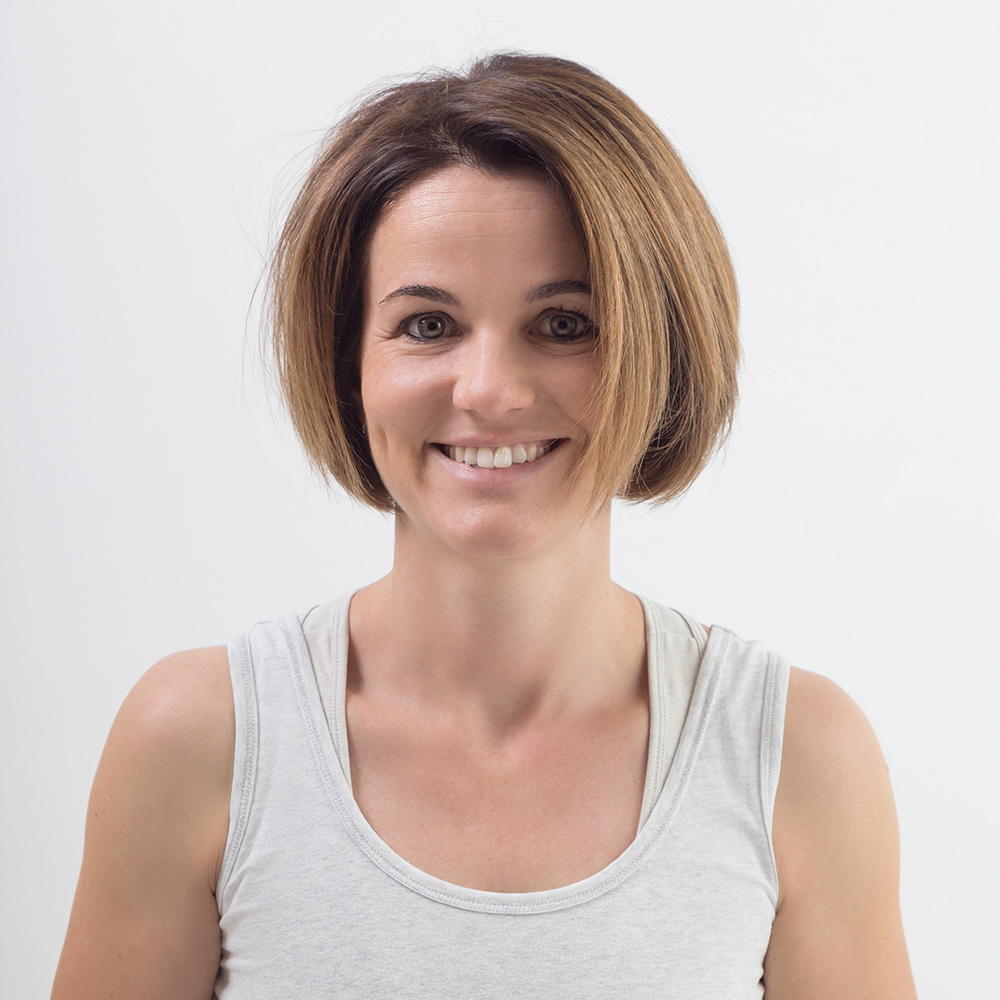 Franziska Clavadätscher
Owner, pilates trainer
I discovered my love for pilates more than ten years ago. To see how my posture, flexibility and my entire body consciousness changed positively through the regular training fascinated me. And so it was obvious that I trained myself to become a pilates trainer. Many hours of training, workshops and encounters with pilates enthusiastic people in Switzerland and abroad have accompanied me on my way ever since. My enthusiasm for pilates has grown steadily and above all I have got to know myself much better through pilates.
Today, I want to share my knowledge with people who want to do something for themselves to stay healthy and flexible. The quality of movement is always in my focus.
I am delighted to share my passion for pilates with you and also to inspire you for pilates. Because pilates is not just a movement, but a way of life!
In addition to my job as a pilates trainer, I am mother of a son and married. I live in St. Moritz with my husband and son.
My education and training career:
Pregnancy and Postpartum Corrective Exercise Specialist, Dr. Sarah Ellis Duvall

BLACKROLL®

Trainer,

BLACKROLL® Switzerland

Pilates Medical Aspects, Art of Motion
Pilates Body Reading, Art of Motion
Birth preparation and postnatal gymnastics, HWS Basel
Certified pelvic floor instructor, BeBo® Schweiz
Pilates Reformer Essentials, Art of Motion
«Bewegte Schwangerschaft» (prenatal pilates), Art of Motion
«Bewegte Rückbildung» (postnatal pilates), Art of Motion
Pilates Trainer Matwork, Bodymotion
Cordially,
Franziska